Jacaranda trees blooming in Buenos Aires, Argentina Greeting Card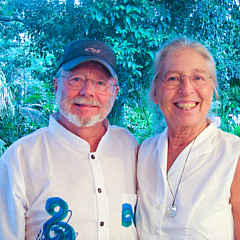 by Dorothy Darden
Quantity
The more you buy... the more you save.
Product Details
Our greeting cards are 5" x 7" in size and are produced on digital offset printers using 100 lb. paper stock. Each card is coated with a UV protectant on the outside surface which produces a semi-gloss finish. The inside of each card has a matte white finish and can be customized with your own message up to 500 characters in length. Each card comes with a white envelope for mailing or gift giving.
Design Details
In Buenos Aires, Jacaranda trees line the boulevards and adorn the parks. They took my breath away, as the blossoms rained to the ground.
Ships Within
2 - 3 business days